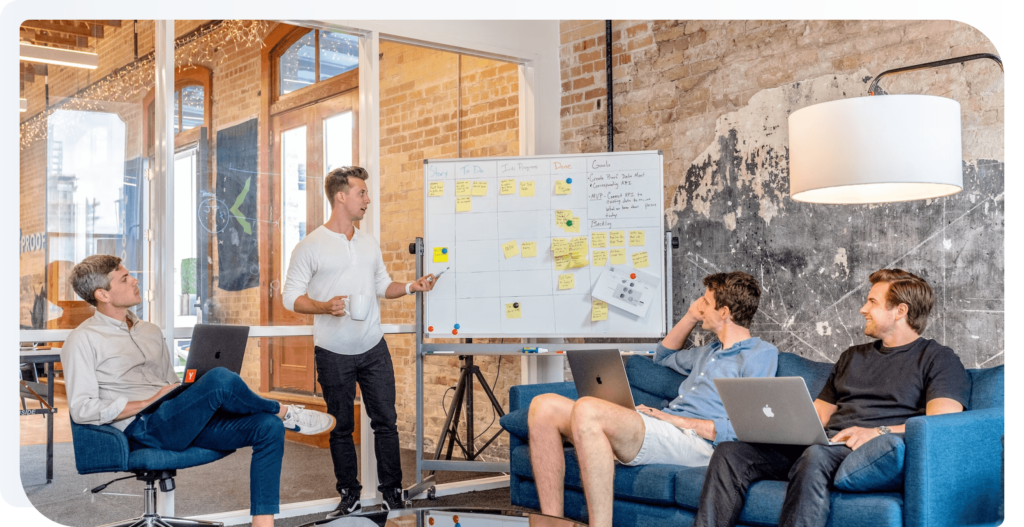 In 2021, we launched the "Virtual Open House" series of events. People from our team, who work on real projects including:
Project Managers
Software Developers
QA Engineers
Recruiters
and others
get together with our candidates and those interested in learning more about our company to share more about:
Our culture and company history
Our projects, processes, and interesting technical challenges
Our career opportunities
Our bonus and benefit programs
The latest news and developments

Our "Virtual Open House" events are designed to give you a sneak peek into the amazing world of Klika Tech. We want everybody to discover why our employees are proud to be part of such a dynamic and inclusive company. At these meetings, we talk about our rich company culture, innovative bonus programs, company-paid training, and much more. Attendees have the chance to meet real project managers, engineers, and developers and ask them any questions they have.
We believe that an atmosphere of trust and transparency is important, especially when we're contemplating the next step in our careers. In these informal sessions, candidates are given the opportunity to get to know our team and our culture, even before applying for a vacancy.
These events are held in English, online through Google Meet, and last approximately 30-45 minutes each.
The next events are planned for 2024.
Follow our blog to stay tuned!